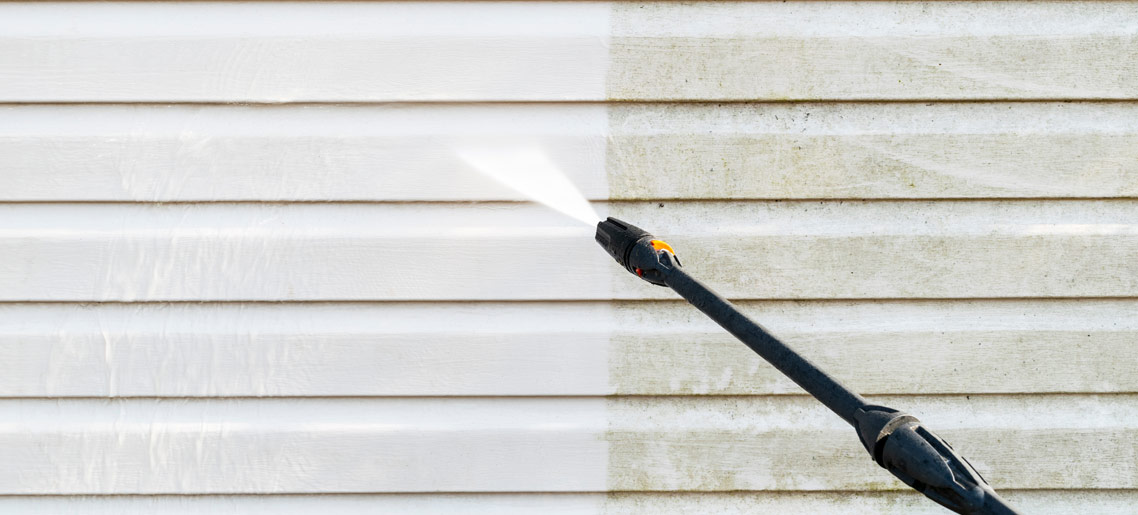 THE CLEANING POWER OF SOFTWASHING
Softwashing is the little-known cousin to power washing. Instead of blasting away dirt and grime with a very powerful blast of water, softwashing never sprays a very aggressive PSI. It's a gentler cleaning that relies on the cleaning power of safe cleaners and detergents to remove mold, mildew, dirt and stains from surfaces such as siding, stucco and brick. Softwashing allows our experts the flexibility of choosing different cleaners and styles of cleaning based on each individual situation. Our brand-new state-of-the-art equipment can tackle almost any cleaning job.
Get your FREE ESTIMATE today. Call us at 973-837-6262.
Benefits of Softwashing:
Fully kills and removes all the algae, mold, mildew and bacteria,
most of what discolors your foundation and siding
Gentle Cleaning:
No Damage to surfaces using low pressure PSI
Cleans a wide variety of surfaces, including softer surfaces
Cleans stains
Refreshes aged surfaces
Restores surfaces to their original look
Able to customize the solution to meet the needs of the required cleaning
What can you softwash?
Siding and Vinyl Siding and Aluminum Siding
Stucco, Brick & Stone
Wood/Decks
Patios  and Gutters
Outdoor Fireplaces
Sheds and Fences
Solar Panel Cleaning
Window Cleaning
Tennis Courts and Playgrounds
Almost Anything….